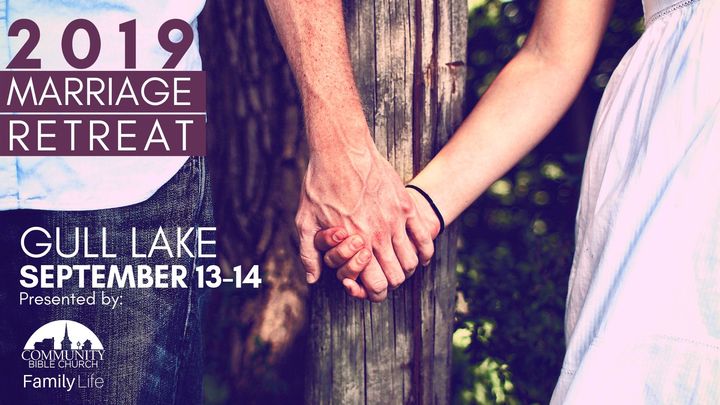 2019 Marriage Retreat
September 13-14, 2019
$129 - 299
Dates & Times
Sep 13-14, 2019

7:00pm - 12:00pm
Attendee Types
Retreat w/ Private Cottage

$299

Retreat w/ Shared Cottage

$275

Retreat Only - No Accommodations (Staying Offsite)

$129
About 2019 Marriage Retreat
Join us for our 2019 Marriage Retreat at Gull Lake Christian Conference Center. All packages include dinner Friday night, Breakfast and Lunch on Saturday, all sessions as well as access to Gull Lake's great facilities.
The retreat begins with dinner on Friday night and officially ends with Lunch on Saturday; however, you will have the use of Gull Lake's facilities for the remainder of the day Saturday if you choose to spend the day there.
Our speaker will be Biblical counselor Rick Thomas (read about Rick here) who has a powerful personal testimony and a ministry that has helped countless individuals and couples through his speaking, books, articles, and blog.
We hope you and your spouse can join us for this refreshing weekend retreat!
NOTE: Scroll down and click Shareable Code in the bottom right corner of this page to register securely on your own smartphone.